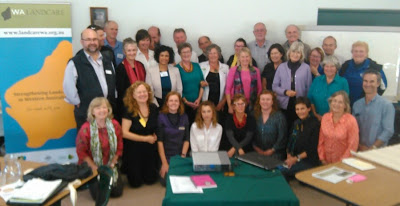 WA Landcare Network has been working hard to secure an insurance offer through Ceneta Insurance Services.          The offer will soon provide WA landcare Network member groups with affordable insurance cover.
Similar insurance schemes have been operating in the eastern states for some time now and are very popular with landcare groups.
A range of insurance products including Public Liability, Voluntary Workers Personal Accident, Association Liability and Professional Indemnity will be available to suit different sized landcare groups. WALN aims to have further details on products and premiums available in the coming months.
For now sign up as a WA Landcare Network Member to receive more information and to be eligible to take up the insurance offer when it rolls out.
WA Landcare Network Membership is FREE and is open to the diverse range of community organisations caring for our urban and rural bushland, waterways, wetlands, natural parks, reserves, agricultural landscapes, soils and coastal areas.