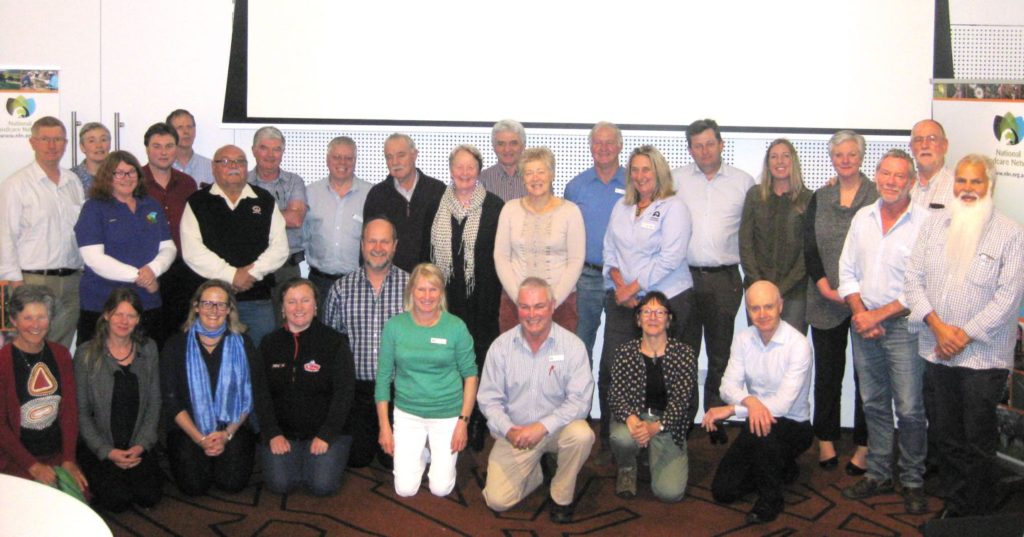 It's been a particularly busy few months for our colleagues at the National Landcare Network.  There has been a strong dialogue with the Commonwealth Government on the need for more on-ground funding.
Discussions are ongoing as to when the extra $100 million for the National Landcare Program allocated in December will become available, and of course the Budget outcome was better than feared.  The key issue remains the Commonwealth's allocation of these funds, and NLN and Landcare Australia Ltd is working closely with the relevant Departments to influence the final decisions.
The National Landcare Network (http://nln.org.au/) is the representative body for Landcare groups across Australia and works to provide a voice for Landcare at the national level. NLN's Members Council was established in 2016 and has already tackled a number of key issues and is establishing agreed national policies on issues such as regional delivery. The NLN is made up of three representatives from each State and Territory, who come together to share their successes and support one another in overcoming challenges. Our WA representatives are; Keith Bradby, who is on the NLN Board and Keith, Louise Duxbury, and Helen Watkins, are the WA representatives on the NLN Members Council. Louise is the current Chair of the NLN Members Council. Your representatives on NLN have regular contact via teleconferencing and welcome your input on strategic matters affecting landcare.