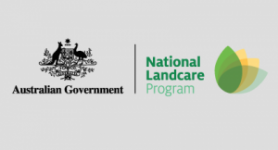 Regional NRM Groups are currently beavering away finishing tender bids by the closing date of 28 Feb 2018.        Although our NRM regional colleagues are probably trying everyone's patience, it is important to bear in mind they are working within a very difficult, somewhat flawed process where the guidelines and goal posts are changing on a daily basis.
WALN has recently canvassed its members with regard to concerns about the Regional Land Partnerships Tender Process. One of our main objectives is to not let concerns be forgotten and instead to make recommendations and suggested changes to the Federal Government on behalf of WA landcare groups. A summary of concerns raised to date is provided below. Please contact Blair Darvill, WALN Project Officer on 0427 333 664 or blair.darvill@landcarewa.org.au if you wish to raise further concerns.
Services providers other than Regional NRM Groups do not appear to be preparing tenders. A few have shown interest but have been deterred by the possible predetermined outcome favouring Regional NRM Groups.
The guidelines and tender process are extremely convoluted and changeable.
The tender period has been short and has put immense pressure on staff in Regional NRM Groups.
Some groups are being asked to provide support letters to tenders without project detail being prepared – See WALN Position Statement below.
Landowner EOIs may be raising expectations and reducing opportunities for local groups to engage with community and deliver project ideas themselves.
Some middle level groups have decided not to engage with the bids and focus on other funding sources. Smaller groups however, are most reliant on funding outcomes.
The level of uncertainty and associated stress in local landcare groups is quite high, however some consider they have more leverage now with Regional NRM Groups than at any time in the past decade.
Many projects are only eligible for one year of funding before requiring further successful bids to continue, creating further uncertainty for staff and projects.
A 'Payment on Delivery' process is very difficult for groups and organisations set up as not for profits (almost all NRM and Landcare groups in WA), who may have to independently fund projects entirely for the first year at least.
The requirement for 20% of Regional Land Partnerships funding to go to local groups is considered very low.
WALN Position Statement – Regional Land Partnerships
With regards to local groups being requested to provide Letters of Support (LoS) or enter into partnerships with tenderers for the Regional Land Partnerships Program, our position as a Network is not to provide LoS on specific issues or projects, but to suggest that any such LoS are operational matters and best dealt with by the member groups directly affected, rather than by WALN.
WALN recommends that in the case of Regional Land Partnership tenders, local groups undertake due diligence before signing, such as through seeing the contents of the proposal going forward and being confident that commitments made will be kept.  Through our membership and input with the National Landcare Network we are recommending a request to the Commonwealth for LoS to be accepted after tenders close, so that groups can see the bids which are still being finalised.